European Type Jaw Crusher
Product Introduction:
Liming Road and Bridge Heavy Industry is the leading enterprise of rock & mineral processing equipment in the world. Since the end of the 20th century, we've installed about thousands of crushing equipment all over the world. Nowadays, european type jaw crusher has already uncontrovertibly become the most popular equipment in the world. Considering crushing efficiently hard and abrasion proof stuff, european type jaw crusher adopted international advanced technology is the first choice.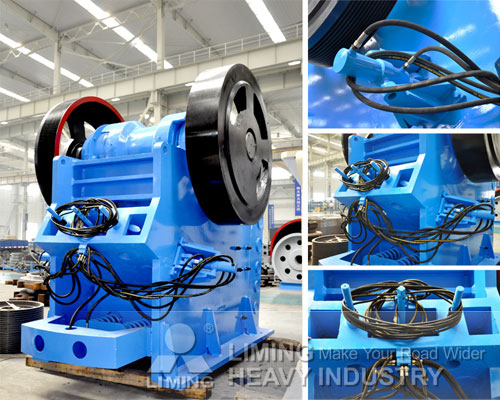 The features of european type jaw crusher:
1. World-level manufacturing technology is adopted, perfect raw material is selected.
2. More advanced movable jaw assembly lengthens life of JCE.
Movable jaw assembly, composed of high-quality cast steel structure, is driven by two big flying wheels which is also made from cast steel. Moreover, heavy eccentric axle is processed by forge mold. All of these make the european type jaw crusher extremely reliable.
3. Integral cast steel structure is adopted for bearing seat.
Integral cast steel bearing matches well with the crusher frame, at the same time, radial strength of the bearing seat is highly strengthened. However, the separate bearing seat does not have this advantage.
4. Finite element analysis technology is adopted to make the crusher more stronger.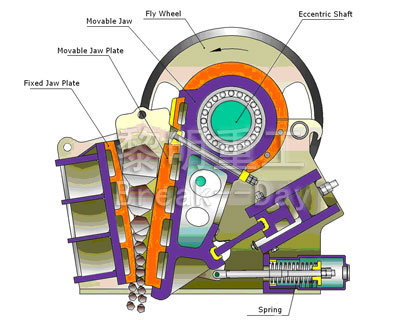 5. Crusher chamber adopts "V" structure which could make the actual feed width complies with the nominal one.
6. Adjustment of the discharge part is more convenient.
Discharge part of european type jaw crusher is installed wedge block, which makes discharge more simple, safer and faster than the spacer on old style crusher.
7. Bearing with larger specification and stronger bearing capacity is used.
8. A newly designed tooth shaped jaw plate, makes the available area of jaw plate longer, and enhance the capacity.
Main Technical Data:
Model
JCE1302
JCE1003
JCE1303
JCE604
Opening Size (mm)
180×1300
250×1000
250×1300
400×600
Max Feed Size (mm)
150
220
220
350
Discharge Opening Range (mm)
10-30
20-40
70-100
35-85
Shaft Speed (r/min)
320
330
290
250
Capacity (t/h)
12-35
15-50
26-85
15-70
Moter
Mode
Y225M-6
Y225M-6
Y250M-6/Y280S-6
Y225M-6
Power (kW)
30
30
37/45
30
Speed (r/min)
980
980
980
980
Dimension (mm) (L×W×H)
1320×2150×1175
1400×1850×1310
1450×2150×1175
1920×1460×1840
Weight (kg)
6000
5600
6800
7000